Welcome to City of Udall

City of Udall

Nestled deep in south central Kansas, Udall is the gateway to Cowley County. Boasting rich history, fine schools, and a community dedicated to progress and development, the City of Udall is bridging the gap between our past and our future. Only 25 miles south of Wichita on Kansas Highway 15, we blend the amenities of town with the beauty of the countryside.
---
Celebrate, Rest, Relax & Repeat!
December 01, 2022

Wishing the Happiest of Holidays to Family and Friends This Holiday Season!
For the most wonderful and spirited time of year, it is easy to forget to take care of yourself while you are making everyone else's holiday magical. Well, did you realize that, in general, basic hydration tends to dwindle during the winter months?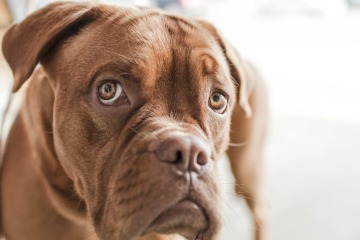 Support Local Animal Shelter
Looking for a furry friend to become a part of your family? Consider adopting a dog or cat from your local animal shelter. An adopted pet will provide unconditional love and companionship to all.
Featured News
The City of Udall is sponsoring a Lighted Christmas Parade
12/3/2022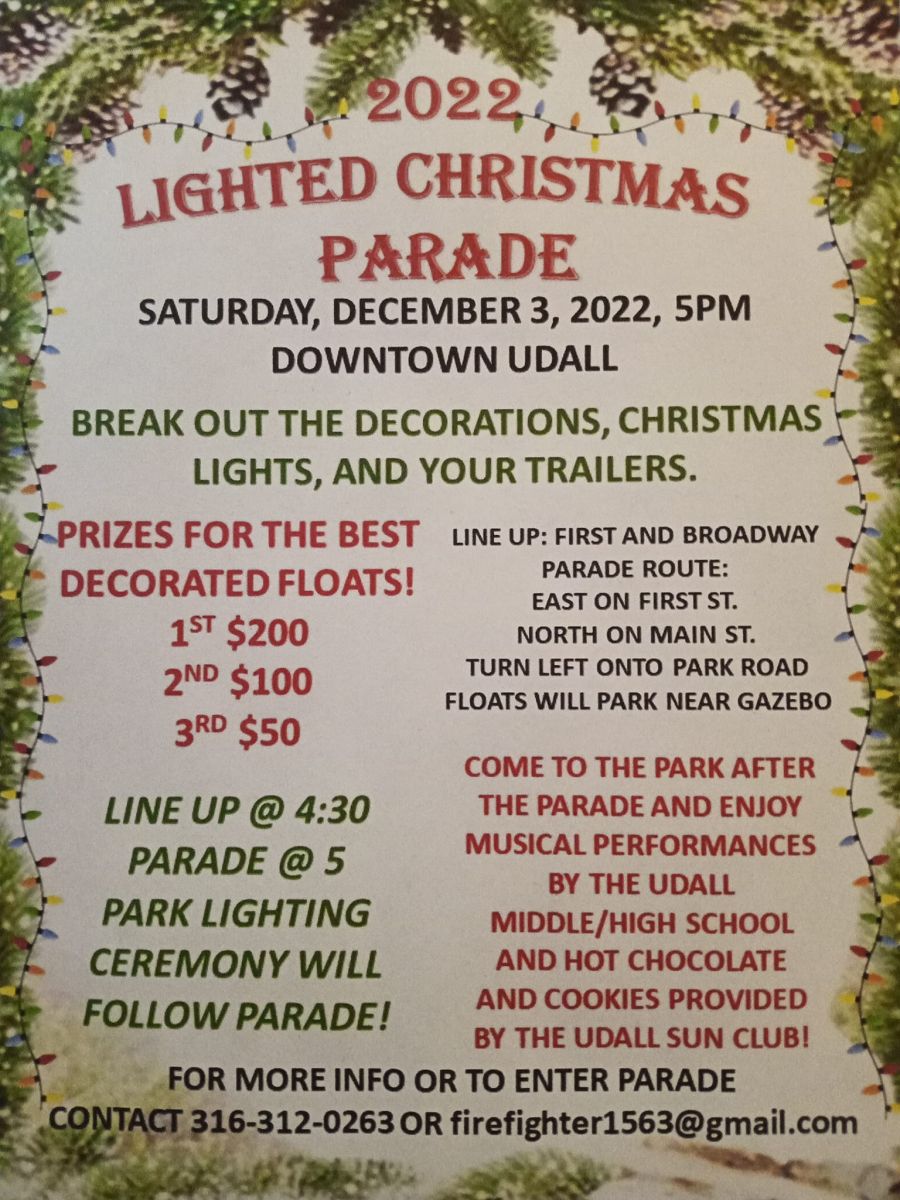 Christmas Pole Decorating Contest
11/10/2022
The city of Udall is sponsoring Christmas Light Pole Decorating contest.
Entries are accepted until Wednesday, November 23rd and decorations must be in place by Wednesday November 30th.
To register, download the Registration form and return it to the city building or email it to Court Clerk...
City of Udall Receives KDOT Grant to Build a Sidewalk along K-15 Highway
10/26/2022
The City of Udall was awarded a KDOT grant to build a sidewalk along K-15 from Williams street to the Dollar General. This sidewalk will increase safety for those walking to the Dollar General.
A big thank you to Councilman Randy Hoffman for his hardwork and stewardship on this project.